No matter who you are or where you are on life's journey, YOU are welcome here.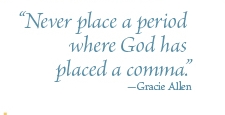 Our fellowship is filled with friendly and open people who have discovered the freedom and joy of faithful discipleship in God – together. We are parents, singles, seniors, teens, and children who live out our faith daily in our varied walks of life. We are members of the United Church of Christ (UCC), but our denominational backgrounds are diverse—including Roman Catholic, Presbyterian, Baptist, Episcopal, Lutheran, Methodist, and, yes, Congregational Christian.
Our church is small enough so that you can join our family without being lost in the crowd, but large enough to have a vital ministry with many programs.
On Sunday May 15, 2022, First Congregational Church of Salem / UCC voted on and became an Open and Affirming congregation of the United Church of Christ. As such, we voted on and adopted a new Welcoming Statement and Covenant which we believe reveals the way God loves the world through this fellowship.
Open and Affirming Welcoming Statement and Covenant
In the spirit of Jesus' great commandment to love God, and our neighbors as ourselves (Mark 12:28-34), and Paul's teaching of acceptance of one another (Romans 14:1-15:13), we, the members of the First Congregational Church of Salem, NH are committed to being an Open and Affirming faith community. We believe that God's love, Christ's church, and the power of the Holy Spirit are for all people. All are worthy of God's love and grace.
We welcome all individuals openly and affirm every race, age, gender, gender identity and expression, marital standing, physical or mental ability, socio-economic status, cultural background, sexual orientation, or any other distinctions of society into the full life and ministry of this community of faith. Leading by example and being the hands and feet of God, we embrace the God-given gifts that each person brings to the life of our congregation.
We invite all people to join us as disciples following Christ on our faith journey toward openness and understanding, justice, healing, mutual respect, and wholeness of life for all. No matter who you are or where you are on life's journey, you are welcome here.

Our Commitment to Christian Education
We are a learning community, seeking creative ways to pass on our faith to our children, increase our biblical literacy, and nurture our spiritual lives. No matter what your age or where you are along your journey, FCC provides continuing opportunities for spiritual growth and enrichment.
During the year, we also arrange for intergenerational services and activities, so that our adults, children, and youth can work and worship together to build a stronger church family environment.