No matter who you are or where you are on life's journey, YOU are welcome here.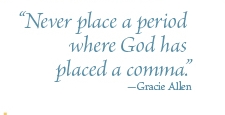 Our fellowship is filled with friendly and open people who have discovered the freedom and joy of faithful discipleship in God – together. We are parents, singles, seniors, teens, and children who live out our faith daily in our varied walks of life. We are members of the United Church of Christ (UCC), but our denominational backgrounds are diverse—including Roman Catholic, Presbyterian, Baptist, Episcopal, Lutheran, Methodist, and, yes, Congregational Christian.
Our church is small enough so that you can join our family without being lost in the crowd, but large enough to have a vital ministry with many programs.
Testimony of our fellowship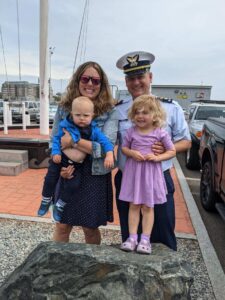 To our friends at Salem Congregational Church,

The days are long but the years fly by, that's what they tell you when you have children. I can attest to this sentiment having only been a mother for 3.5 years as I'm sure many of you can too. It feels like last week I walked into your Church about 6 months pregnant with who would be my little Ruthie. Having grown up in a Congregational church surrounded by friends and mentors who I remain in contact with to this day, I knew I wanted to surround my daughter with the same loving environment. Thank you all for the support, your open arms, and your open hearts as I rocked and (occasionally all of us) chased my little one around the back of the church during sermons. I looked forward to seeing you all each Sunday and sharing with you the joy of watching the littlest angel in the pageant grow.

Now we have two babies! I wish I could have introduced Ellsworth to you all. We are living outside of Napa Valley and will be here for 2 more years. I know if we could have stayed longer Ruth would have flourished in the preschool program. She has become quite sociable and outgoing. I truly appreciated everyone who let me know it was ok when she was noisy, supported me through my own firsts like leaving her in the nursery, (or not leaving her), catching her when she went up and down the stairs, the pews, the aisles, offered me advice and even a car seat airport carrier (boy that has come in handy!) and more.

Wishing you the best in health and happiness, feel free to reach out if you are ever in Napa Valley!

Sarah, Ruth, & Ellsworth Soristo

——-just a personal update——-
My husband has been on the receiving end of many God moments including graduating from Endicott College with his masters, promoting to Chief Warrant Officer, and being assigned to a new job on a boat out of Alameda, CA. This new job will have him out on patrols for 3 months at a time so send some prayers our way as he serves the country and I navigate Ruth and Ellsworth on our own. I am coming back for a visit at the end of July, maybe if you are meeting on a Wednesday night I could join you!
Our Commitment to Christian Education
We are a learning community, seeking creative ways to pass on our faith to our children, increase our biblical literacy, and nurture our spiritual lives. No matter what your age or where you are along your journey, FCC provides continuing opportunities for spiritual growth and enrichment.
During the year, we also arrange for intergenerational services and activities, so that our adults, children, and youth can work and worship together to build a stronger church family environment.