No matter who you are or where you are on life's journey, YOU are welcome here.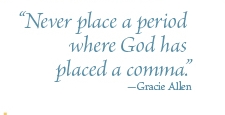 Our fellowship is filled with friendly and open people who have discovered the freedom and joy of faithful discipleship in God – together. We are parents, singles, seniors, teens, and children who live out our faith daily in our varied walks of life. We are members of the United Church of Christ (UCC), but our denominational backgrounds are diverse—including Roman Catholic, Presbyterian, Baptist, Episcopal, Lutheran, Methodist, and, yes, Congregational Christian.
Our church is small enough so that you can join our family without being lost in the crowd, but large enough to have a vital ministry with many programs.
PURPOSE AND MISSION
OF THE FIRST CONGREGATIONAL CHURCH OF SALEM
PURPOSE
Our purpose is to invite others into a community of Christian love in which they can discover and choose a relationship with Jesus Christ, grow in faith and be mobilized for service in His Church, dedicated to sharing God's gracious "yes" to all.
MISSION
The mission of the First Congregational Church of Salem, NH is to unite together all who seek a relationship with God through the Christian faith, promoting individual spiritual growth and personal peace in a safe, nonjudgmental and nurturing atmosphere. We will strive to provide a strong Christian fellowship community celebrating God's grace through prayer, worship, music, education, service and fellowship and to provide Christian leadership in the community through action and example.
Our Commitment to Christian Education
We are a learning community, seeking creative ways to pass on our faith to our children, increase our biblical literacy, and nurture our spiritual lives. No matter what your age or where you are along your journey, FCC provides continuing opportunities for spiritual growth and enrichment.
During the year, we also arrange for intergenerational services and activities, so that our adults, children, and youth can work and worship together to build a stronger church family environment.