Coordinators: Kathleen Ackroyd and Cindy McMullen
The congregation at FCC believes that God has shaped each one of us to make a positive difference in the world. As a small church, every member's participation is crucial to its success.
Do unto others as you would have others do unto you.
(Matthew 7:12)
Our Reaching Out Ministry organizes our efforts to assist those in need in our local community and worldwide. Fundraisers are held throughout the year to help raise money for various causes. Some of our ongoing projects are:
A CHRISTMAS JAR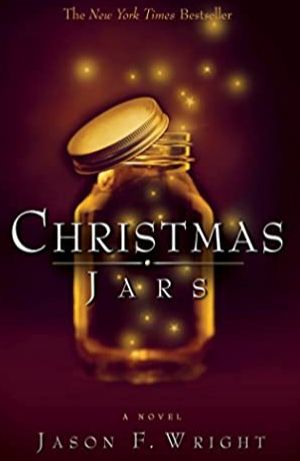 "The Book Group has finished reading Christmas Jars by Jason Wright and would like to put this heart warming story into action.  Beginning Wednesday, July 6 a jar will be placed on the food table.  We ask you put your spare change into the jar (we'll take silver, copper, even green).  The jar will be out each week we have worship until the first week in December.  If you wish to know about the blessing of a Christmas jar, we invite you to read the book.  It is a very quick read and we have a few copies available for lending.  See Merri Carlson about borrowing the book.  Let's see if we can fill the jar and bless someone in need with its contents."
---
ONE GREAT HOUR OF SHARING
One Great Hour of Sharing (OGHS) is the relief, refugee and development fund of the United Church of Christ. It is one of the Special Mission Offerings received by the United Church of Christ and is a part of Our Churches Wider Mission (OCWM). OGHS, as part of OCWM, carries God's message of love and hope to people in more than eighty countries. The UCC works with international partners to provide sources of clean water and food, education and health care, small business micro-credit, emergency relief, and advocacy and resettlement for refugees and displaced persons. OGHS also supports domestic and international ministries for disaster preparedness and response. www.ucc.org/oghs
NEIGHBORS IN NEED
Neighbors in Need (NIN) is a special mission offering of the UCC that supports ministries of justice and compassion throughout the United States. One-third of NIN funds support the Council for American Indian Ministry(CAIM). Two-thirds of the offering is used by the UCC's Justice and Witness Ministries (JWM) to support a variety of justice initiatives, advocacy efforts, and direct service projects. Most UCC congregations receive the NIN offering in October as part of their World Communion Sunday observance. NIN contributions can be made on-line at any time here.
www.ucc.org/nin
SONSHINE SOUP KITCHEN
HEIFER INTERNATIONAL
CHURCH WORLD SERVICE KITS
THE UPPER ROOM
If you would like more information about these or other projects, please contact the church office.
The United Church of Christ
Rockingham Association Spring Meeting
Quorum met.
Financials: Dues $12.50 per member. Members count based on data uploaded to Data Hub by churches. $12 goes out to the NHCUCC Conference and 0.50 stays in the Rockingham Association.
Rockingham Association Scholarship Policy. Money comes in from Spring and Fall Association Meetings, Installations and Ordinations. Money goes out to scholarship funds for 25% CE for ministers. 50% members in discernment. 25% adults and children who want to go to Horton Center.
Budget approved without change. Small deficit, but also some expenses that are seldom utilized were kept in after discussion. Currently 8 members in discernment.
One time move of $1500 from checking to scholarship fund to offset the loss of scholarship fund income from not having offerings during in-person meetings during covid approved.
Motion approved to institute a requirement for Racial Justice Training for all Authorized Ministers every 3 years, beginning in 2023.
Slate of officers accepted. Concern of the appearance of heavy representation from Exeter noted, but not enough from other churches to fully offset, so we welcome the Exeter officers with open arms. One addition: Jan B. approved.
Rev. Richard Slater gave his report from the Conference. He is stepping down at the end of the year after 50ish years in ministry.
Bylaw amendments tabled until fall. Adjourned at 4pm.