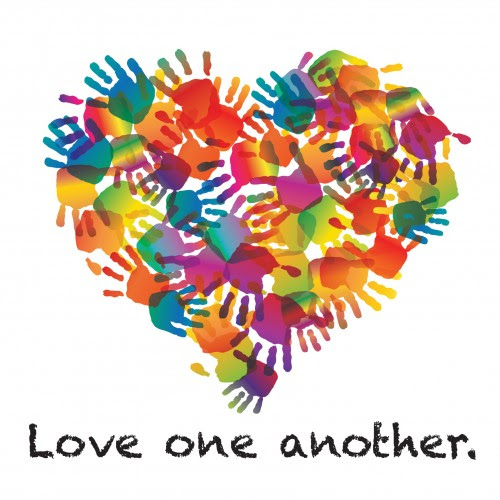 Presented to the First Congregational Church of Salem on September 26, 2021
When we are young, we learn the difference between right and wrong. The simple idea that some actions are good, and some actions are bad. Along with this idea comes the concept that we are a good person if we are doing good actions – thinking right thoughts – believing in the correct way. From this concept comes the logical conclusion that the person who does the bad thing – thinks wrong thoughts – believes in a different way must be a bad person. Yet as we get older, we realize the world is not so simple. That is until recently.
Until recent years, I believed that most people understood that this conclusion was a logical fallacy. That just because someone is different in belief, thought, or action does not make them a bad person. I cannot say that is true, now. For, people are and have been vilifying anyone who acts – thinks – believes differently for quite some time. It is a plague of brokenness which can be witnessed in ancient Jewish and Christian discourses, in religious dogma throughout the centuries, and in our political arguments within this country. Yet today, it is worse. It is seeping into our everyday lives. Worse because this logical fallacy is the root cause of people being silenced and ignoring the views of anyone else. It is a cause which has led people to no longer discuss the best way to teach our children but instead waste time degrading the other side's character and values; no longer discuss matters on the environment civilly but instead spend time characterizing the other side as snowflakes or Nazis; no longer looking at one another as people but instead spending time attacking them as some villain, bad person, or faceless nameless Other that must be destroyed to protect "the good." 
However, what if I were to share that there is no bad person – no human villain in most of our issues today? What would happen if we stopped placing this false conclusion in our way to a unified world? Would you then be able to speak your truth – hear their truth – and love the Other once again as one of the Creator's children? I pray you can, Beloved; for in most cases there is no villain amongst the issues of our world, just a different way to achieve the same goal. Before we continue would you pray with me:
Holy God of Love, invoke within us all of your Love. Teach us the way to Love the Other amongst differences, guide us to be the example of Love for the whole of Your beloved Creation. May the words spoken today and the meditations on all of our hearts be pleasing to You, God.
Now Beloved, I bring this to our attention as it does not matter if we are vilifying all men as oppressors in the abortion issue or vilifying all democrats as anti-American in the immigration issue, we are creating barriers to solve the very real issues of our world. We are distracting ourselves away from the basic issues to denigrate those who we perceive as the Other – the enemy – the villain. In fact, I believe this issue has become so problematic that when a perceived Other makes a statement today, whether it is for or against an issue, the statement is received as another attack. An attack which must then be met with more and more assaults from physical violence to a simple accusatory glare. Fear of these repercussions has effectively ended most conversations which could lead to a solution together as one unified people.
Yet as I mentioned, this issue is not something new. Jesus in our reading from the Gospel according to Mark is confronting John and the disciples with this very conflict. For, John comes to Jesus seeking praise for vilifying the Other – the outsider – who would dare to cast out demons – the issues of our world – in Jesus' name even though this Other is not one of the disciples. This Other believes – thinks – acts differently and therefore John I imagine felt very empowered to tell this person they were wrong. Empowered because, as the theologian Pheme Perkins reminds us, the Jewish people were culturally opposed to the unauthorized prophet which can be seen both in the Book of Numbers (11:28) and when the scribes vilify Jesus as being possessed earlier in the Gospel according to Mark (3:22).  Instead of praise though, Jesus offers John the Good News.
The Good News that "Whoever is not against us is for us." In other words, if someone's goal is not opposing Christ, then they are in fact working with us no matter how the Other believes – thinks – or acts. Jesus goes further to state that when we place barriers in the way of people doing good like when John tries to stop the outsider, that person is actually the one who is wrong; for, they have placed a "stumbling block" in the person's way of doing – thinking – believing in the goodness of God which will come to all people who do good. Jesus, at the risk of belaboring the point, shares the proverbs about salt which his disciples would understand. They would understand that salt here is a metaphor for the purity of faith. And much like salt cannot really lose its saltiness, our faith cannot be lost. But both can become impure. Therefore, Jesus reminds us of the Good News to have salt – that purity of faith – in yourself and be at peace with one another.
Beloved, this Good News is important for us today as people have strayed from the salt and peace of the Good News. People are placing the "stumbling blocks" of vilification in front of the Other. We feel it every time we hear the coded language of today like those Trumpers, those Social Justice Warriors, or those whatever. And with that vilification – the conversation ends – the good ends – the solutions end because no one side can do it alone. Republicans cannot solve the border crisis without Democrat ideology. Women cannot solve the abortion issue without the support of men. And no one can solve the environmental collapse without working together to save our planet. Moreover, the conversation does not just end – we turn people into the villains we say they are – we turn them away from the good. Think about it, if all we tell people is they are supremacists because of their skin color then they will turn away from the good of racial equality and become an actual racist. We are called to be something more for the Other.
We are called to love the Other by following the Good News. Have salt in yourself. Keep the purity of faith in both God and the good which needs to be done. Speak your Truth in ways not to place stumbling blocks in the path of the Other but so you may be an example of God's good working in the world. Also, have peace in one another. Hear the Other's Truth without vileness from your eye or poison from your tongue. Be at peace with them and assume that they too are working for God's goodness, even if they call it something different. By conversing instead of confronting – by speaking our Truth and Hearing their Truth – by following the Good News of God, I believe we will find only one result: we will Love the Other until they are no longer something different but rather, we are all God's Beloved together.
This Good News, though, is not only needed in our world; it is needed right here in our fellowship. For, we are something very special. We have Republicans and Democrats; feminists and men's rights activists, cis gender heterosexual individuals and members of the LGBT+ community. We have beloved people of every generation alive from a variety of religious backgrounds. We even have a few different ethnic groups represented amongst our fellowship. Any of these differences can cause conflict – old wounds can tear open – emotional cuts can return to exacerbate any new conflict. Furthermore, when a new conflict does happen it is easy to either attack or walk away and find a community which is just like you. However, Beloved, I assure you that is not the Way of Christ. We cannot learn, grow, heal in a vacuum of like mindedness or the stumbling blocks of vilification. Rather, we need our differences to be loved by one another; so, we may witness all the ways God's goodness is revealed through us in this fellowship. For, we do already know that the goodness of God is in the people of this fellowship. Therefore, I pray we each follow the Good News: this call to have salt in ourselves and be at peace with one another. To speak our Truth, to Hear their Truth, and to love the Other so we can truly be the Beloved Fellowship You, God, are calling us to become together. In Jesus' name who revealed the Way, Amen.