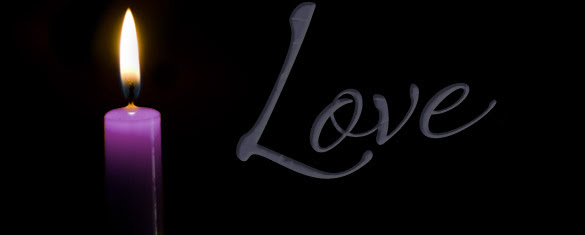 Presented to the First Congregational Church of Salem, NH on December 6, 2020.
The other night, I was driving home from a fellow parishioner's house along some twisty road and my heart went out to all of you who share your time – your energy – your love with each other. Although there are many ways, we share our love, on this night, I was particularly struck by the love many of you have shared with each other by delivering the advent packages. I was struck by this thought because the road is not always straight here in New Hampshire or anywhere in New England. And sometimes a trip which is only a few miles away by the crow fly can take quite a bit more time. So, as I thought about your generosity and love, it became a God moment for me. So, thank you – thank you for lifting my heart each and every time you share your love with one another – however you can – regardless of the twists in the road.
Now, I wish that I could help take away some of those twists and make your path quicker. However, most of those twists and turns on our New England roads are there because of our fore parents. For when they built the roads and came across a large rock, a tree, or a mountain in the way, they took the easy approach. They decided to just twist around the obstacle and continue building the road. This practice made building the road easier; but it takes us a bit more time to travel. How nice it would have been today, if those barriers had just been removed in the first place.
As I was driving, I thought about this idea in relation to our times of advent – of waiting – of preparing; and, I wondered how have we built the roads into our hearts – the path for the light of the world – the Way for the Love of Christ? Are our roads full of twists and turns or have we removed the barriers and made the Way straight for the Light of Love?
As we ponder this thought, let us pray:
Holy one – make us whole with your Love and the light which you will bring back into the world – prepare our hearts by freeing us of the barriers which block our love and the Love You reflect in the relationships we have with one another. May the words from my lips and the meditations on all our hearts be pleasing to You God.
Beloved, preparing in Advent is not just about being ready; but, it is also about making a choice – a choice to make the Way quicker for God to come into our hearts or to leave the barriers in our life like the mountains of greed – oceans of loneliness – or rocks of judgment. For, yes, we can get rid of those barriers on the road between God and us. And yes, God can make it around these barriers on the road we create for Christ's Love, but that way will become the twisty turns of our New England roads. Roads which though easier to build take longer to travel.
Or – or, we can do the hard work and remove these barriers from our life – we can make the road straight – straight for God, Christ, and the relationships of love to fill our hearts this day and all the days to come as we travel along the Way to the kin-dom.
Now, I mention all of this as over the last number of years many relationships have been destroyed – not just in the noticeable divisiveness of political positions – which is heart wrenching, but also on Facebook as friend and family relationships became silenced – in our struggles around racial inequality – or stances on the Covid-19 reactions – in the many conflicts we are experiencing. But none of this is new. Conflict has been around since the beginning of time, since Adam and Eve walked upon the Earth – conflict happened and will continue to happen.
The problem is not that there is conflict but that reconciliation – healing – Love is not happening. People are not trying to do the hard work of removing those barriers of the conflicts and making the Way straight for love – for healing – and for reconciliation.
This problem reminds me of our Gospel reading this week. Not the actual reading, mind you, but the Gospel according to Mark itself. For, our fore parents – the first disciples – were left alone – twice, when Jesus had been crucified and again when Christ became one with God. I imagine these first disciples were confronted with many barriers in their relationships and the building of our faith. Some of which we witness in the Book of Acts. Barriers which were anything from judgement that their way is better to isolation after being left alone. I suspect the barriers in their relationships included things like greed – aimlessness – envy etc. But in reality, the conflicts they faced could be any number of the multitude of sins which create barriers in our relationships. And although these conflicts seem to be within their relationships, the conflict is not the question. Conflict existed then as they do today.
Rather, we see the result of these destroyed relationships in that this Gospel was not written until 70 A.D. by most estimations. That means that – yes, yes, we did get here – did create our faith – did write our first scripture; yet it took a long time. A long time down a twisty path to get the author of this Gospel to not only write about Jesus' life but also find a way for these words to be accepted as scripture by the majority of Christ's followers. A long time after Jesus was crucified, Christ became one with God, and many of his first disciples had passed from this Earth.
Still the words were written down and amongst those first few verses, we witness the Good News of Advent. The Good News that there is a Way to make the path straight – a way of reconciliation for all people and all relationships – a Way to prepare our hearts for the light of God's eternal Love. That Way is shared through our reading when it combines the teachings of Isaiah who said "prepare the Way for the Lord, make straight paths for him" along with John the Baptist who preached a "baptism of repentance for the forgiveness of sins." In other words, the author of this Gospel is sharing how to make the path straight through the seeking of forgiveness. This passage is the Good news beloved – the Good news which shows us the Way to prepare our Hearts for the light of Love coming back into the world.
Now, many may argue that John the Baptist was baptizing, and this sacrament is vastly different from a cleansing of sin. You may even say that one cannot cleanse yourself from sin – remove barriers from the path – reconcile through a simple washing of water; and you would be right. In fact, a renowned Jewish theologian named Josephus argued that the soul cannot be cleansed through the washing of the body, which was a traditional Jewish custom. He argued that John the Baptist was strongly encouraging people to "an inner moral reform that was (only) symbolized in the external ritual." Encouraging people to inner moral reform – to repent – to ask forgiveness – to accept their part in a conflict – even. This type of understanding though does not sound like the sacrament of Baptism; it sounds like our Prayer of Confession. Our prayer which we do each month as a way of preparing ourselves for the sacrament of Communion.
But what would happen if we prepared ourselves each week, each day, each time we fumble – become broken – sin. What if we recognize our faults each time and do the work of removing the barriers? Would the path be straighter for God's light? What if we did this practice each time, we had a conflict with another human being by accepting our faults – seeking forgiveness for our actions or inactions – and removing the barriers in our relationships? Would the relationships be stronger, healthier, more loving because we were able to come back together sooner? Would we create a straighter path for God's love to shine by removing the barriers from the relationships of Love we enjoy every day? I believe it would and I pray that we each choose to remove those barriers and make a straighter path for God's Love in this advent season.
That said, reconciliation with one another cannot be done alone. Sometimes the conflict cannot be easily resolved – the other person may be unwilling to accept their part and seek forgiveness from you. Sadly, there is nothing we can do to force reconciliation with another person. And that is ok – difficult – but ok as long as we are doing everything we can to remove those barriers blocking our relationships and the paths of Love to God. For, seeking forgiveness is not really about the other person, it is about you doing your best to make the Way straight for God's Love by removing the barriers in your relationships. May every day of your life be full of God's Eternal Love as we strive to make the Way straight for the Light of the world by repenting, seeking forgiveness, and pursuing reconciliation with one another each time we fall. Amen.