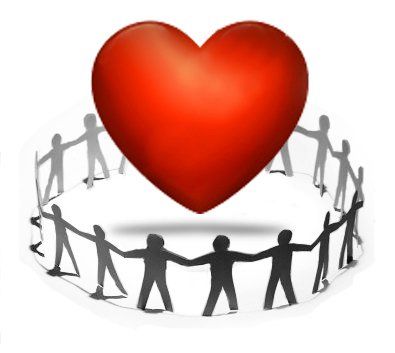 Hello beloved friends,
I hope you are well as we move into the summer and a time of rest from Sunday morning worship. Worship though as we all know is not over and we will be continuing to praise God on Wednesday evenings for the next two months.
Rest though is something we all need from time to time. Rest from work, rest in the middle of a game. rest even from the worries and concerns of the world. Perhaps, some people even do need a rest from worshiping God, participating in our fellowship, experiencing the Love God has to offer everyone – equally – from time to time. I guess that makes sense as even the best food in the world – pizza – I too need a rest from, occasionally. It helps me appreciate the wonderful fulfilling taste all that much more. So, yes, perhaps it makes sense why we would need some time away to appreciate our faith even more. To enjoy God's Love more. To be re-energized for the ministry God is calling us too even more. And I hope that is the reason why some people have not returned after Covid.
I hope that is the reason; but I do not know. I do not know why some of us have not returned or worse, why some people refuse to let go of their egos and come back to our loving faith in this community. This latter point comes to mind from the many people who have let conflicts over those non-essential things like elevators, marriage officiants, carpet color, table cost, or even arguments block one or many people's faith in God. I think often of these souls who have stepped away; both the ones I have noticed and the ones I never knew and wonder – why?
Why are you letting these non-essentials and your own frustration block you from the love of God which is right here waiting for you. Why would you choose anger instead of forgiveness? Why would you decide to feel anger instead of God's love which is available to all people? Why would you decide to break the second commandment by not loving your neighbor? These are the questions which keep me up at night as I pray for every one of you. The thing I realized is that I cannot do this alone, beloved friends.
We are a community of love and perhaps now is the time to reach out – again. All of us to each other and help discover the why – help each other forgive – help each other return to worship God together in person and experiencing the fellowship of love we are continuing to build for God. I hope you will join me on this endeavor and take the time to rest, if that is what you need. However, I hope and pray that when our Gathering Sunday comes on September 7th, you will all be there to add your voice, faith, and love to our fellowship.
May you take the rest you need and reach out to the people we love
Faithfully and lovingly yours,
Pastor Brian
As summer approaches, let us consider how you love God. Remember love is not just a feeling but an action we do every day. Feel free to text, call, or email me always to share as I am here to support you and your relationship with God wherever you are on the journey. My number is (207-350-9561) if you need anything or simply want to talk. Next week, my pastoral care hours are Mon. 9-4, Tues. 12-5, Wed. 8-4. Many blessings and Love to you all.