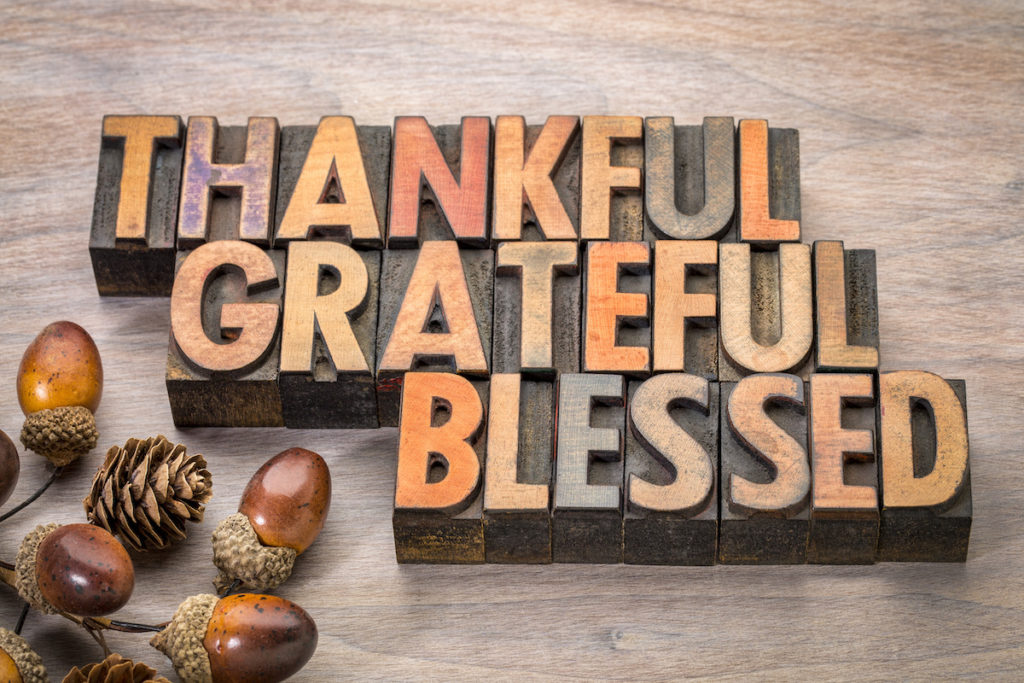 "If the only prayer you said was thank you, that would be enough."
-Meister Eckhart
Good morning, Beloved,
I pray everyone is well and safe in God's loving care, a gift which I hope you never overlook and are continually thankful to receive. These thoughts came to me this week as we discussed the beautiful writings of the Apostle in Paul's Letter to the Romans in our Bible study. Words which speak of the logical result following the day Jesus was crucified and risen into the kingdom of God. Words that free us from the "Law" of our fore parents and invite us into a deep relationship based on love, discernment, and covenant. A relationship which we are all thankful for as it invites us into beloved kinship with Christ. I was pondering these thoughts and realized how grateful I am to be free of those laws and the works of our past. Grateful that our Creator and Christ trusts each of us to be faithful. Grateful to be one amongst many of God's Beloved.
In these moments before Thanksgiving, I wondered if there is a connection between our faith and our holiday of Thanksgiving? And then it came, of course there is Beloved for the pilgrims alone are our religious fore parents; celebrations of Thanksgiving go back into the annals of the Old Testament; and, President Abraham Lincoln was a Christian. This truth became obvious when he declared Thanksgiving to be a national holiday by saying,
"As a day of Thanksgiving and Praise to our beneficent Father who dwelleth in the Heavens. And I recommend to them that while offering up the ascriptions justly due to Him for such singular deliverances and blessings, they do also, with humble penitence for our national perverseness and disobedience, commend to His tender care all those who have become widows, orphans, mourners or sufferers in the lamentable civil strife in which we are unavoidably engaged, and fervently implore the interposition of the Almighty Hand to heal the wounds of the nation and to restore it as soon as may be consistent with the Divine purposes to the full enjoyment of peace, harmony, tranquility and Union."
Interestingly though, and a point we so often overlook in our modern day observance of the holiday, it is also a call to "humble penitence for our national perverseness and disobedience." A call for us to repent those past offences while being thankful for the blessings which God has granted each of us, every day. What a beautiful reminder that our faith is both a joy which we are so thankful to receive and it is also one which comes with a cost. A cost to repent, do better, and continually be in fellowship as one community, regardless of our cultural beginnings. I offer this truth, beloved, as we prepare for our Thanksgiving celebrations for it becomes another way for each of us to show our gratitude to God when we seek justice, peace, and reconciliation with God's beloved, no matter who they are or where they are on the journey of life.
May we each continue to pray with thanksgiving – reconciliation – and love; for, that is enough.
Your pastor, Brian
As always please call (207-350-9561) if you need anything or simply want to talk. Next week, My pastoral care hours are Mon. 8-12, Tues. 12-5, Wed. 8-4 to provide some time for visiting. However, if I am at the church please come in . Many blessings and Love to you all.