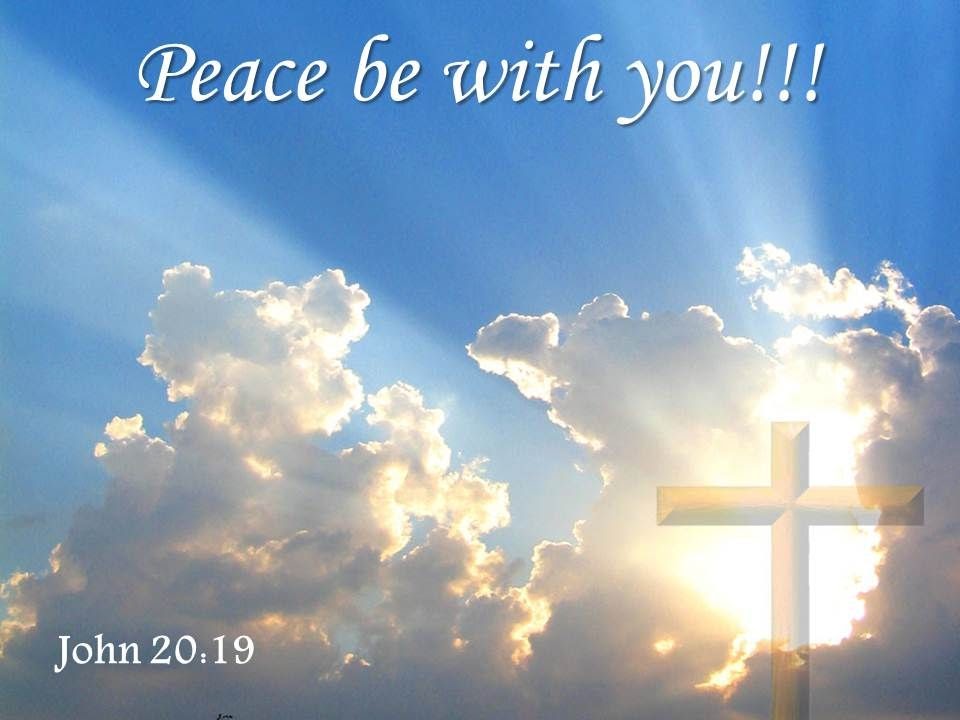 Presented to the First Congregational Church of Salem April 11, 2021
Recently I have been drawn to an idea that humans understand very well. Even if we do not know the term. The name of this concept is "liminal space" and it is the space between "what was" and "what will be." The theologian Richard Rohr explains that the "term 'liminal' comes from the Latin word limen, meaning threshold." Therefore, the liminal space can be as simple as the physical threshold of your front door and the physical space between when you are within your home and when you are within the world. Yet, it can be more complex. For, it is also the transition which happens in our state of mind like when we go from being single to a couple, from youth to adulthood, or even from a racist society to the Dream of Rev. Martin Luther King JR, a dream that is summed up best in his own words: "a dream that my four little children will one day live in a nation where they will not be judged by the color of their skin, but by the content of their character." That is how vast this concept is – a concept which we understand well. For when Christ was resurrected, we disciples entered a liminal space waiting to discover "what will be" in the kin-dom to come.
That said, these liminal spaces can produce quite a bit of anxiety – stress – and fear. It is these emotions we humans seem to focus on as our world undergoes the dreaded "C" word. You know change. And we fear the changes in this world and in our lives – the transitions and the liminal spaces when nothing is like "what was" and not quite yet "what will be." However, these liminal spaces in our lives can also be full of innovation as we are recreated through the Holy Spirit.
Before we continue, would you pray with me:
Holy Creator – recreate us this day though the blessed celebration of your disciples operating in this fellowship – invoke in us the teachings of Christ whose breath commissioned us into Your Holy Mission – guide us through the liminal spaces into Your kin-dom of Heaven. And may my words speak only of Your truth and the meditations upon all our hearts be pleasing to You God.
Now, beloved, I bring these words to you today in celebration of our confirmands – Jack, Luke, and Abby. For these three souls are walking through their own liminal space of confirmation. One which I pray they will all choose to complete, especially as I believe they are already revealing that they are each disciples of Christ. A truth which I believe we are all witnessing today. To explain, the confirmands were invited to explore a part of Christ's Mission as outreach is part of what we are called to do as disciples. The choice of their journey was left entirely up to them as was how they would reveal their growth on this journey. Without a breath, they three chose to bring awareness to the Mission of racial equality.
Now, mind you, of all the possible journeys they could have explored, these disciples were called to follow the one which is also undergoing a liminal space as we desperately try to discover how to live into "what will be" like the dream of Rev. King let alone the blessed unity of all people in the kin-dom – through God.
And that is the point. Rev. King revealed the Dream to us – a goal of "what will be" in the kin-dom where no one is judged by the color of their skin. Yet, we as a people are still in the liminal space between "what was" in our racist past and "what will be" in the kin-dom. As such, we are redefining words like racism – creating new words like microaggressions – and being told that some of our most basic truths like the dream of Rev. King is perpetuating racism. So, the whole Mission for racial equality seems to be in transition which can create anxiety – stress – and especially fear for people who feel persecuted for simply seeking equality.
The same fear of persecution our ancestors felt following the Resurrection of Christ in the Gospel according to John. In this reading, we are witness to the fear which the disciples felt – "fear of the Jews" – when the disciples locked themselves away. I bring this to our attention not as a judgement of the Jewish community. For, we know it was not all Jewish people who killed Christ or persecuted the disciples. Rather, this truth is to highlight the feeling the disciples felt during this liminal space – during this time after "what was" and before they discover "what will be."
However, there is also Good News in our scriptural reading – Good News when Jesus appears in the locked room; reveals himself as the risen Christ; and is at-one with the disciples again. For in this moment, we witness the blessing of our faith – Christ came to that locked room to support his disciples – to assure them that the persecution would end – to reveal the liminal space would be over one day and all would be at-one with God in the kin-dom. The Good News though does not end there for Christ also reveals how to reach "what will be" in the kin-dom.
This revelation Beloved is called the commissioning which is when Christ breaths the Holy Spirit upon all disciples and empowers all of us to continue Christ's Mission. And yes, I do mean all of us as the theologian Gail O'Day rightly points out Christ is not only addressing the "apostolic leaders" but the entire faith community. In fact, following our passage today the author of this Gospel explains that Thomas, "one of the twelve" is not part of the assembly. Now if only the twelve are considered disciples, why would the author need to point out that Thomas was one of them? It seems to me the author would not. Therefore, I do believe the disciples represented here are all the faithful disciples of Christ. And this truth is what we believe when we say all the faithful are disciples of Christ and ministers called to be sent forth from Christ to continue her Mission when he recreated us in the Holy Spirit.
But what does any of this have to do with racial equality or our beloved confirmands? Well, my friends it has everything to do with them for unbeknownst to Abby, Luke, and Jack God has worked through them to do what Christ does for all disciples – to support the African American community in their liminal space – to help bring peace by hearing the voices – the anxieties – and the fears of a community persecuted in our country. This truth is witnessed when these disciples chose to watch a film called "The Hate U Give" which reveals many of the fears and anxieties facing our sisters and brothers in the black community. After which, the confirmands, the mentors, Merri, and I gathered to discuss these issues not as anyone with authority but as equal disciples growing in awareness of the persecution felt by our beloved siblings. Finally, the confirmands then chose to share this awareness with all of you, both the racist past of Salem as well as some literary gifts of the African American community.
And I pray that you can witness their ministry is allowing all of us to know more about the Mission and journey to racial equality – helps us to let go of the anxiety in the liminal space of this journey – welcomes us to be free of fear of "what will be" in the kin-dom to come by knowing more about what is happening today. This truth reminds me of what Rev. King also said, "people fail to get along because they fear each other; they fear each other because they don't know each other; they don't know each other because they have not communicated with each other." However, this celebration of the confirmand's ministry is the first step of that communication. It is awareness and support of our African American sisters and brothers by giving voice to the joys, concerns, and feelings.
So, thank you, beloved disciples – to all three of you who have stepped into this Mission of Christ by helping bring awareness of our sisters and our brothers. This worship service and the three of you are the living example of Christ's commissioning and Mission which we are all called to explore as disciples of Christ.
That said, beloved, there is more to do – we disciples are still living within the liminal space before Rev. King's dream, let alone the kin-dom of God. We are all recreated through the Spirit – all commissioned to be disciples who support and love one another – all in need of growth in awareness and a willingness to recreate the world in love – all called to experience the anxiety while discovering the innovation God is calling us all to become as one people in the kin-dom.
This call though does not always require a march through the streets. It can be a handwritten letter of love – a conversation on a park bench – a phone call to our legislature. Christ's commission of you and I is an ongoing continuation of Jesus' Mission – a Mission which could include any of these and so much more. But it begins with awareness – awareness of the part of God's Mission you are each called to support – So beloved disciples, what Mission is God calling you to embrace? May each of us discover and live into Christ's commission and Mission which recreates us through the Spirit to be God's hands and feet bringing all people together as one in the kin-dom of God. In the name of Christ who shows us the Way. Amen.