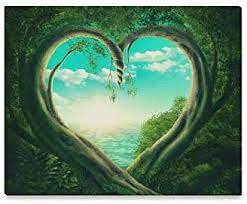 Presented to the First Congregational Church of Salem on May 2, 2021
I would like to begin today by sharing my gratitude to all of you – gratitude for granting me some time to get away and nurture other relationships in my life. Relationships like the one I have with my friend, Daniel.
Although our homes are only an hour and a half away, we rarely see one another. And this reality is not only due to the pandemic; for, we went almost a year without talking. Not that we were upset with each other; but because our lives had become busy – so busy that it was not easy to find time for even a phone call. Yet last week, we were able to meet and nurture our friendship. As I consider our relationship today, I can testify that his friendship has and continues to enhance my life. I can see the outcome, or fruit, of our friendship in the joy we share when we challenge each other intellectually, share the mutual interest of a good superhero flick, or comfort one another over the loss of a family member. These fruits of love have brought us closer together over the years.
That said, our friendship is not perfect, none are. Daniel and I often disagree. However, we accept each other for who each other is and that – that is how we have nurtured the fruits of a true friendship based on Philia, or brotherlylove.
Before we continue would you pray with me
Loving God who reveals Love through Creation and by sending Your Son, our Christ, to save us – reveal Your Love to us again; so, we may become the fruit of Love for the world to witness. May the words from my lips and the meditations on all our hearts be pleasing to You God.
Now Beloved, the type of love I described earlier is not the only form of love in the world. Countless poets and storytellers have defined love through their works. Every human being on earth, I pray, has or is experiencing love in a different way; for, it is the most powerful positive emotion we can express as human beings. Even the ancient Greeks believed love was so important that they used different words to define the different aspects of this beautiful emotion like Philia which I reflected on earlier. Yet, there is also Storge which is the love between a parent and a child; Eros which is the romantic love between people; and many more detailed definitions of love throughout the Greek language. However, there are three particular aspects of love which bind all forms of love together. Three aspects which are central to the divine Love of God – or the selfless love called Agape. Three aspects which reveal how the fruit of love is not only possible but nurtured throughout our lives.
However, to really explain these three aspects of Love, let us turn to our reading from the Gospel According to John. Here, Jesus shares with us the metaphor of the vine which is about Agape Love and the relationship between God, Jesus, and all disciples. We should also take note that this teaching is occurring after the Last Supper amongst all the disciples, except Judas who has already left to betray Jesus. To the rest of the disciples, Jesus teaches us how we are all called to "love one another" as they are leaving the upper room. Now, we know that Jesus shares this teaching to help keep the disciples from stumbling as expressed clearly in the following chapter. Yet, I also imagine that this teaching is important as this is one of the final teachings of Jesus' human life. He will not be around to teach us after Judas' betrayal – will not have time afterwards to show us how to remain loving to one another – will not be present to keep our love from withering away as we fall from the vine. Will not have time to do any of these things until after the resurrection and then it may be too late – some of the disciples may have already been lost.
Therefore, Jesus takes these precious moments to teach us the Good News of how to remain on the vine and continue to produce the fruit of Love through three aspects. First, love is acceptance of differences. The vine has many branches and each of those branches is different – just like all of us. In fact, Jesus is not the only vine but the "true vine" of our faith. Now the vines and branches do not judge the other branches or vines. No, the only way that a branch will be pruned is by the vinegrower, God, and only when that branch does not produce the fruit of love. I believe this aspect is not only a teaching for the disciples and how they may react towards Judas after the betrayal; but also, to every one of us who witnesses injustices in the world and feel like it is ok to attack the person instead of their hateful actions. Yet, Jesus teaches us another way – the way of love to accept the differences of people and let the fruit of love be the evidence for the vinegrower's judgement, not ours.
Second, love is a nurtured relationship. We are called to abide, be one with, Jesus as he is one with God. I would even argue that the whole metaphor of the vinegrower, vine, branches and fruit only relate to us because love requires each of us to be in relationship with one another. Much like the Philia love between Daniel and I is only brotherly love because we do nurture our relationship with each other – now. Similarly, I imagine that Jesus is speaking this Good News to sway the disciples from isolating after the betrayal – after Jesus is arrested – and after the crucifixion. All of which is a very real concern for Jesus, at this point in the story. For, he is clearly worried that the disciples will stumble in his absence. However, I wonder if Jesus is also speaking to us today, reminding us that our relationships must be nurtured with each other's presence to continue producing the fruit of love. Perhaps this is a stretch – perhaps not; for, each branch is different and each relationship as well. But what I can say is that love – every love – even self-love does require one to nurture the relationship through mutual presence which can be anything from a card to gathering together in worship.
Third, God is love. Although this is clearly stated in our passage from First John, Jesus tells of this truth as well. Teaches us this truth when he says, "Just as the branch cannot bear fruit by itself unless it abides in the vine, neither can you unless you abide in me." In other words, we cannot fully produce the fruit of Agape love – the selfless love of God – the love which is nurtured in relationship and accepts all differences in people – without God. She is the source of this love – the source sent through the vine of Jesus for us and into – our lives. This Good News is the fruit of love we are called to share with the world, Beloved.
But we all know this third aspect – right? This blessed truth that God is the source of Love. We all know this truth; yet I wonder if we remember that the vinegrower has many vines – many branches – many ways that Love is shared with the world. Some of which do not make any sense to us; for, we cannot witness the whole crop of grape vines – let alone all of Creation as the vinegrower is able to. So yes, I wonder about this question as many of us would easily judge Judas as bad; for, he is the betrayer of Jesus. Yet, without Judas' betrayal how would Jesus have fulfilled the prophecy and become one with God through the resurrection? How would we have been saved from our sins? How would God's love continue to be revealed through the vine of Jesus? It would not be. Simply put, the love we are called to share today could not be present without Judas' betrayal.
Mind you, I am not saying Judas revealed love as Jesus taught. I am also not encouraging any acts of betrayal, injustice, or hate as we are part of the "true vine" of Jesus which moves against these atrocities in the world. The "true vine" which produces fruit of love, which is accepting of differences, nurturing of relationships, and humbly following the source of all love – God. And Judas' path is not our Way. Rather, my point about Judas is to explain how fruitless judgment can be for us mere branches. We do not see the whole picture in Creation. We are witness to only the vine of Jesus and on this vine, we know that we will wither and fall if we are not revealing God's love through the teachings of Jesus, that simple.
That said, if we judge or hate the oppressors in our world – someone like Judas, someone who is unjust to others, someone who is hateful – I wonder: what is the fruit we are producing? If we use hate to defeat hate what is our fruit? I pray that you see it is not Love – not the Agape love of God through Jesus, our Christ – not the Love which requires acceptance of differences, a nurtured relationship, and God's eternal Love for all people. May you each witness this truth, reflect on the Agape Love of God, and strive to produce the fruit of Love for all the world to witness throughout this week to come. In the name of Christ who shows us the Way. Amen.