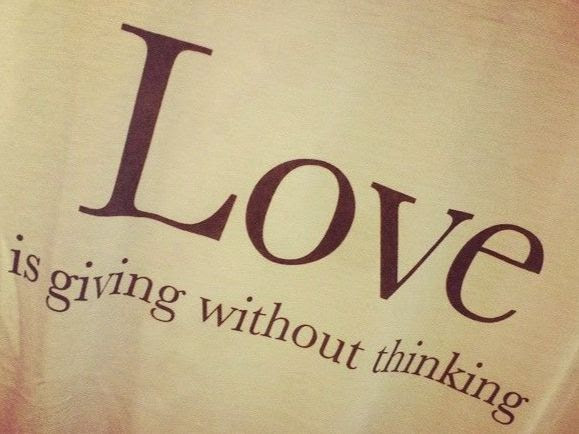 Presented to the First Congregational Church of Salem on September 19, 2021
Words matter! I have shared this truth many times from the pulpit. Words matter; for, they are powerful, clear ways to define and express ourselves every day. They help us communicate our thoughts and feelings. They share the Truth of God as completely as we are able. But that reality is also the point, the words we speak only go so far because words alone are broken. Words Alone are but faulty expressions which can only provide a minute taste of the kin-dom to come. They can only share a fraction of Divine Love. They are simply not enough to fully express anything in this world to the fullest extent, let alone the Divine Welcoming Love of God.
So, what do we do? Because words do matter, and we need those words to begin the conversation. Words matter like our welcoming statement which says you are welcome here no matter who you are – what place you call home – or where you are on life's journey. This statement is bold – clear – definitive. It is our statement of Welcoming Love that is so beautiful that I enjoy sharing it every week. But words alone are broken – and I wonder. I wonder if our statement feels true to others in Salem. For that matter, do all of you feel welcome here in this place – amongst our fellowship – in our meetings and Christian education? Are we? Now, I will not say one way or another. For, I do not know. After fourteen months, I have still not met every one of you. That alone may be a clue; then again, we have been in a pandemic, and I am not here to judge anyone.
Rather, the point is I have not seen how we interact amongst everyone and especially around new people. Do we welcome them as they are or do, we try to change them into who we are? Do we accept even the least with the Welcoming Love of God – each person no matter who they are, or do we judge their ideas, life, being as something bad? Only you can answer that for yourself; but as you consider this question. Picture a perceived biological man walking in here right now with a swastika on their neck – or wearing a dress; and ask yourself, what would you do? What about if a trans woman, an Antifa activist or any number of people with non-traditional identities walked in here today. What if Joe Biden or Donald Trump walked in the door and sat down next to you – what would you do? Would your actions back up your words? Would your actions also be of Welcoming Love?
Before we continue would you pray with me
Holy God, who makes us all whole and reveals a wholeness in everything we do. Open our hearts today to Your Holy Welcoming Love. Reveal the places we need to grow so we may come one step closer to Your Beloved kin-dom. May the words spoken this day and the meditations on all our hearts be a reflection of the Welcoming Love You have for ALL of Creation.
Now beloved all of this matters because words matter – because words backed up with actions matter – even more. They are the next step to become a church of Welcoming Love. We must live into our words because if we do not, if we only say the words without the Welcoming actions then people will see this hypocrisy and our lack of action will be the truth people listen too. I am sure each of us have witnessed this truth many times. For me, I have seen this truth when men's groups met at nine am, causing anyone who was working to feel unwelcome; when meetings were scheduled at seven pm, causing anyone who does not drive at night to feel unwelcome; when people avoid, stare blankly, or disregard someone's thoughts because the individual is different, young, or new, causing anyone who is not a church elder to feel unwelcome. And, let me assure you that these are issues in almost every church. I have personally witnessed these unwelcoming actions and hypocrisy many times in a variety of ways. In fact, I had assumed it was just part of humanity until I saw my very first Open and Affirming statement in a church. Then, I realized there is hope and people are still trying to live into the Welcoming Love of God's kin-dom. Yet, we are not there for sometimes our words of Welcome do not always match our actions.
Much like the first disciples' words did not match their actions in our reading from the Gospel according to Mark. Specifically, I am speaking of their argument about who is the greatest amongst them. In fact, the theologian Pheme Perkins interprets their "silence" as the disciple's recognition of the inappropriateness of their dispute. An estimation, I must agree with for they are arguing over greatness right after Jesus teaches them about the Passion when he will die. However, we must also understand that their inappropriate discussion or words are not the problem here. Neither is their desire to be great according to Jesus. I may even say it is very normal for human beings to want to be the best. Rather, this argument helps us understand where the disciples are revealing their hypocrisy.
For, there is a "child" amongst them. Now, the Greek word here for child does mean youth; but, the same word was also used to mean "suffering servant" in Isaiah 53 according to the theologian Lamar Williamson. In truth, he also interprets "child" as "little one" referring to anyone who is seen as the least in society like a child was in the Greco Roman world. Moreover, he believes the "child" here is a symbol for all the new followers of Christ amongst the group of disciples. With these interpretations in mind, we can see the conflict in the Bible passage. The hypocrisy of arguing over who is greatest in the midst of many, many new disciples who are all equally following Jesus. I imagine, the newest of disciples – the little ones – the children would feel unwelcome by the twelve disciples and their actions. I imagine these newer followers would find it difficult to believe the teachings that all are equal under Christ when someone is raised above them by force – indifference – or longevity. I imagine the new disciples would easily lose faith in our Christ's Welcoming Love for all.
But is this conflict not one of the reasons why we have lost so many faithful people in our churches today. For, people still do believe in God. Yet, many individuals struggle with the hypocrisy when God's teachings do not meet human actions; when the voices of longevity are more honored than younger voices; when the sole Creator creates a person Gay, and they are treated like a pariah by a community unless they act straight – unless they too become a hypocrite. But where there is life – there is hope and the Good News which Christ offers to all.
Good News in Jesus' teachings to the twelve disciples. Good News in the call of all of us who are the beloved disciples of Christ. The call for us to welcome the child in Jesus' name. The most intriguing thing about this teaching though is that Jesus is not just telling us with words. He calls over that child and places them amongst the twelve then takes the child into his arms as he shares his lesson. It is not just the words that Jesus uses to teach us within this passage, but he also uses his actions. Thus, he provides us a very real non-hypocritical understanding of the Good News that all are welcome no matter who they are or where they are on life's journey even those who would be considered the least amongst us in our society.
What are we revealing in our actions? When we say, "we do not do it that way." When we have not reached out to welcome any of the seven new people in our church? When we do not welcome the souls who live in other states but join us each week? When we say all are welcome but do not openly accept the LGBT+ community as they present themselves? When we have not welcomed someone new to visit the church service? Are we really welcoming all or are we simply saying the words? Where are our actions with the words like in the Good News of Jesus' call to all disciples?
Now Beloved, please know this Good News is a call to action – a call to follow the Welcoming Love of God outside our doors – a call to live into the welcoming of all people in everything we do as a Beloved community. But it is also one of the hardest things we can do as human beings. For, to be welcoming means that you must sometimes put yourself out there and reveal who you are first to someone else. It means sometimes you have to step back and let go of your privilege so another person may have some space to feel the welcoming love. It means sometimes we must raise up the least amongst us, so they feel the Welcoming Love of Christ; for, we already do. Our faith is secure; but the child amongst us in Salem may not have as much faith. The little one who is lesbian, gay, bisexual, trans gender, queer or non-binary also needs to feel the love of a welcoming community who accepts them as God created them. The new disciples with a new faith also need to feel the love of a welcoming community who accepts them as God made them. We all need to feel the love of a welcoming community who accepts us as God made us – unique and special, just like everyone else. May each of us engage the world with both our words and actions in Ways which will reveal God's Welcoming Love is available to all whoever they are or wherever they are on life's journey. In the name of Christ who showed us the way. Amen.