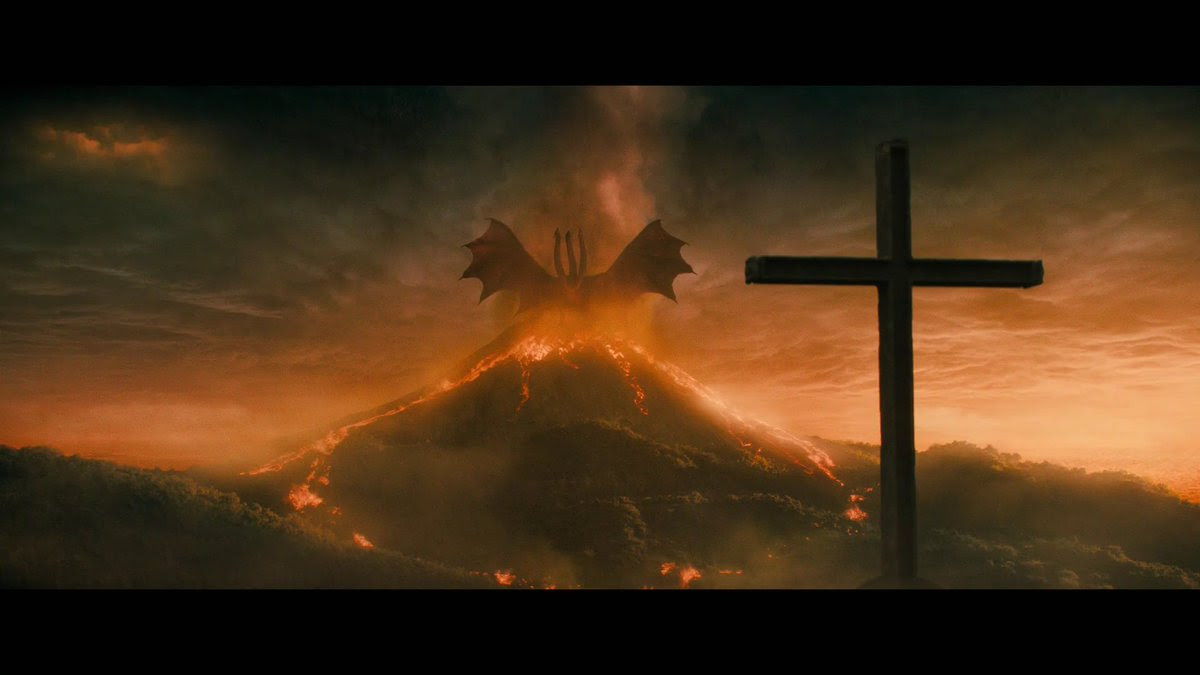 Presented to the First Congregational Church of Salem August 25,2021
Who is your beast? Who is the person which you feel is so different from you that they have become an Other in your mind? Who is the thing who has become subhuman – an animal – a beast which does not have the same rights under God as you? I expect many of us would answer no one – everyone is equal and loved under God if we were asked face to face, right now. But I am asking you now and pray that you will be honest to yourself. Is there anyone in your life who you have ever considered a beast?
Even for us Christians, I have witnessed this demonizing, time and time again. I have seen racial prejudice and oppression, heard and experienced the Othering of people in Afghanistan following 9/11. I have seen this dehumanizing coping skill used by otherwise loving people many times over the last few years. Every time someone uses the phrase: those Trumpers – those Social Justice Warriors – those anti-vaxers – those fear mongers – those republicans – those democrats – those things on the other side. Still, growing up I thought it was only me – thought I was only one who thought there was a beast; and I did not realize that many of us believe there is one trying to destroy us – harm us – abuse us. Beasts which work against God and the love God grants to all people -equally. So, I ask this question again, who is the beast in your life?
While we share with God who our beast is, would you pray with me:
Holy Creator who loves all people and created us all in this love please fill our hearts with your love once more so we may be free of the pain – anger – and hate. Bless us o God so we may endure in Your loving faith now and forever. May the words from my lips and the meditations on all our hearts be pleasing to You God
Now beloved, I admit that I have used this coping skill in my life. It was a way for me to justify my anger and hatred of someone who I felt wanted to destroy me emotionally, control me physically, manipulate me intellectually. In my younger days, I no longer believed the beast's life mattered as they were simply out to destroy me, and I no longer had a moral obligation to care about them. And, I am not alone in using this coping skill, beloved. Many people who have been abused start to witness their abuser as a beast. It is part of the healing process when we take control of our life once more and stand up for ourselves.
Sadly, not everyone gets to this point. Not everyone of the "34.7% of New Hampshire women and 35.4% of New Hampshire men (who) experience intimate partner physical violence, intimate partner sexual violence and/or intimate partner stalking in their lifetimes" according to the National Center for Injury Prevention and Control get to the point of a survivor where they can see their abuser as a beast. Not everyone of the "1 in 3 women and 1 in 4 men (who) are physically abused in New Hampshire ever get beyond being abused by a person who sees them as a thing to be abused. The reality of these numbers is this, beloved, that approximately 460,000 people in New Hampshire are the victims or survivors of physical abuse right now. That number is a little over four time the amount of people who have ever been infected with Covid-19 in New Hampshire. Four times. Granted Covid has taken more lives; but, the numbers I have provided were only for physical abuse. We cannot even register the amount of people who are mentally, emotionally, or spiritually abused every day, let alone overall.
We cannot fully determine these numbers as being a victim of abuse in this country is still considered taboo. Who would believe a 6'4" cis gender male could be abused by anyone? But, if it is not already clear, I am a survivor of domestic violence, and my beast was my brother. I got to the point where he was no longer human. I got to the point where I witnessed him hit my mother. I got to the point where his life no longer mattered, and I had him by the neck – squeezing. I became a survivor willing and able to stand up for myself. However, I often wonder what would have happened if my sister had not helped me see that my beast was also a person. What would have been the damage to me, if I had taken his life that day and used my beast's weapons of violence against him? Thank God, I will never know because my faith endured and helped me step away. Not everyone is that blessed to see clearly again – see clearly enough that there is a person before them and not a beast.
Yet, I imagine that the prophet John witnessed this same conflict in the Christian people who were being persecuted by the Emperor Domitian. I imagine this truth for the beast in our scripture is symbolic not of the devil or some non-physical adversary from last week, no, the beast in this reading is symbolic of the Roman Empire. The physical entity who is persecuting the Christians. More specifically, each head represents the seven major Emperors of Rome according to the theologian William Barclay. The ten horns go on to represent all ten Roman emperors who had existed up to the point of this writing. Finally, each head blasphemes the name of God which again is directly relating to the practice of Caesar Worship and the various ways each of these emperors claimed divine rulership. And throughout this exposition, the prophet John depicts the Roman Empire in a way which the people would understand – as a way they could connect – as the beast.
In the end of this scripture though, the author shares the Good News. The Good News of how the people can survive against this beast. The Good News of how we all can survive the beasts we face throughout our lives. The prophet says, "If you are to be taken captive, into captivity you go; if you kill with the sword, with the sword you must be killed. Here is a call for the endurance and faith of the saints." In other words, there will be beasts who try to destroy us – enslave us – even abuse us in this life and this horror we must endure. Why, we do not know, and it is horrendous that anyone must endure these tragedies in life. I do not even come close to an understanding of why, speaking as one who has survived. But, in this endurance – in dealing with these tragedies – in dealing with these beasts; we must endure by refusing to use their weapons to defeat them. We cannot use violence to kill the beast for they are human and a Creation of God. We cannot use the sword because the sword will come back to kill us in guilt and regret – in sorrow and sadness – in hate and prejudice. Therefore, beloved, please know this call is one of endurance in faith. Endurance to our faith as we heal and confront the people who have abused us or our loved ones – the beasts of this life.
That said, there is an additional Good News this week for all of us, The Good News from the Gospel according to John where Jesus says, "This voice has come for your sake, not for mine." The voice of scripture – your voice – all of our voices are here for the sake of one another – the persecuted – and the abused, not for us. We have or will survive – see our beast – and endure in faith. For, this truth I have no doubt as we are all here to lovingly support one another – every day. Yet, many people who are abused in our community cannot even reach the point of witnessing their beast, let alone sharing their truth. They remain silenced, isolated, and controlled by not only an abuser but a society which does not even believe abuse is a problem.
However, this Good News reminds us that our voices are here – here to tell the Truth so this epidemic of abuse and the silencing of people will end. For you see, we do not tell our story for us; we share so the victims know they are not alone. We do not guide people away from violence for us; we lead so the survivor will not be emotionally scarred from guilt. We do not hear the horrors of abuse for us; we listen so the beasts of abuse will be brought into the light of God's judgement and all people may one day be free of having to endure anymore domestic violence. Therefore, I pray you will share your beast with one another, be brave in this vulnerability, and trusting that we all love you. For this gift that you give one another may reveal the places we can become the voice and ears for all people who are being abused – right now. Thereby, we may work towards the end of abuse which is happening to roughly 1 out of every 3 people or the equivalent of approximately 37 people in this fellowship. May your love and enduring faith guide you today and always as we heal the world together. In the name of Christ who shows us the Way, Amen.