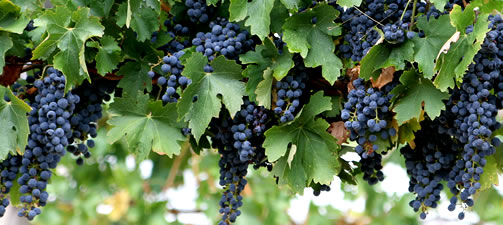 "I am the true vine, and my Father is the vinegrower. He removes every branch in me that bears no fruit. Every branch that bears fruit he prunes to make it bear more fruit. You have already been cleansed by the word that I have spoken to you. Abide in me as I abide in you. Just as the branch cannot bear fruit by itself unless it abides in the vine, neither can you unless you abide in me.
Good morning Beloved,
I hope each of you can see how truly wonderful you are in my eyes; and please allow me to offer a simple gratitude for each of you. As, I truly believe each of you are wonderful and a welcomed part of our loving, caring, beloved community of faith. Now, I will admit that I had a bit of concern sharing this truth with you today. Not because of you – who I have met, but because, I have not met you all. Therefore, I wondered if the words that called to me were honest. I was concerned as to whether this statement that burns in my heart was true. Or am I leading myself astray. I entertained this conflict for a moment, then I realized the words are true: you are all wonderful; so, thank you.
Thank you because I can witness the fruits of your love all around me. I can see the compassion in your care for our lawn and for our children. I can see the fruits of love in the lay readers and the three-hour meetings on Wednesday night. I witness the fruits of your love as you gather in joy on Monday afternoons and Thursday mornings. I feel the fruits of your love for God, for our neighbors, and for ourselves which you reveal all around me – every day. So, thank you; because this fruit of love is all we need to witness that you, beloved, are one with God.
I wonder though, can people in our community of Salem see these fruits? Can they tell if we are on the vine of Jesus simply by wandering by our beautiful blue doors? Do we share our love at the grocery stores, bowling alleys, workplaces? For that is the question, right? Are we revealing the fruit of Love in everything we do and with everyone we meet? I hope you do for that is what God calls us to do – love one another and reveal this love, not for praise; but so, we can be an example of love for the world, bring greater praise to God, and be one in the Body of Christ.
I pray this week brings you one – just one – more way to reveal God's love with our neighbors in Salem and that our whole community can witness the fruit of your love which I witness every day.
Your Pastor, Brian