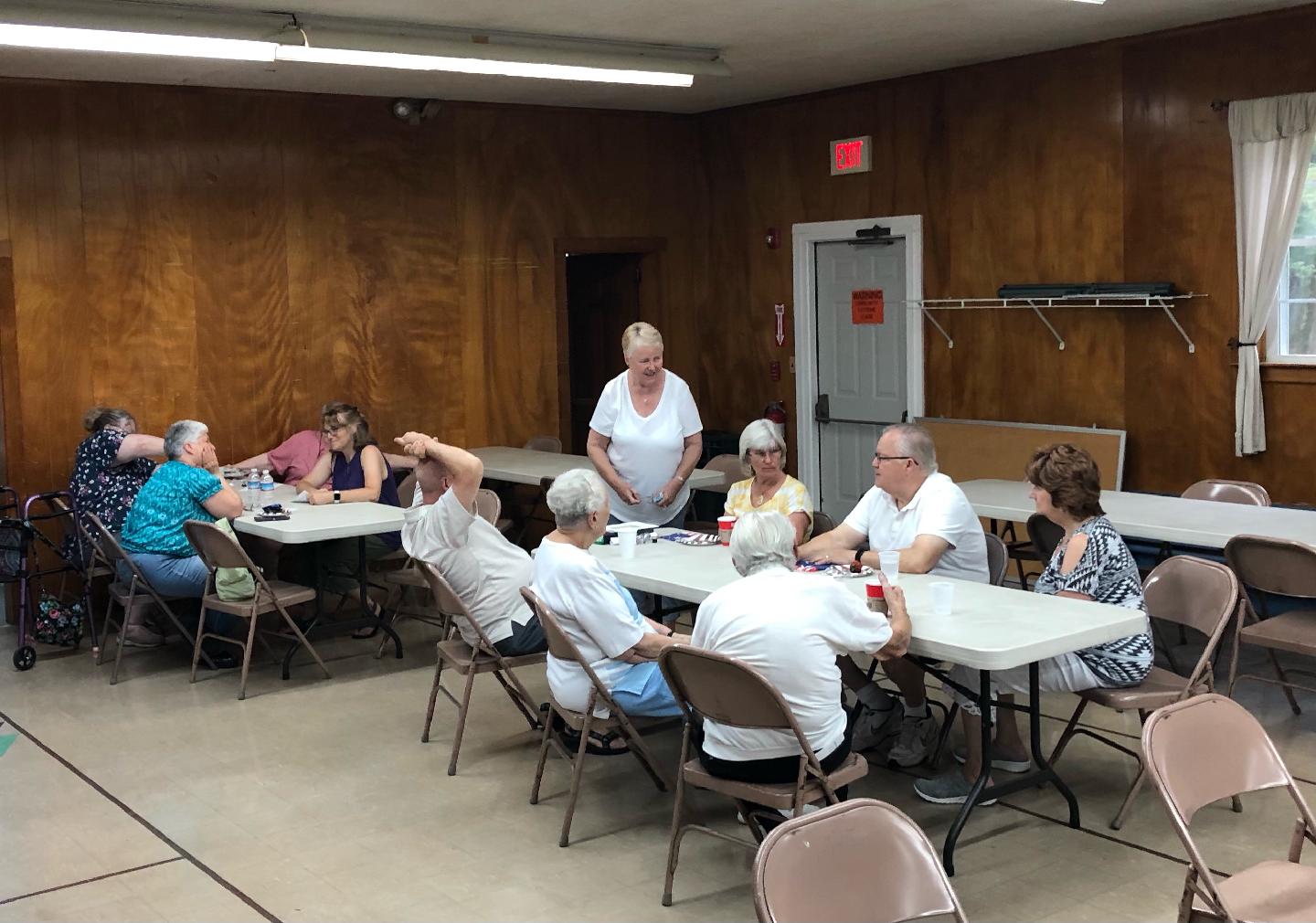 Good morning Beloved,
Many blessings on this Sunday morning. As we begin our summer season, I pray you are well and able to refresh your Spirit; to reflect on what is important in your life; and discover what makes you happy, at peace, and joyful. I make this prayer as many people in our world seem to be hyper-focused on accomplishing and fixing. They seem to feel a need to do everything – today, like there is no tomorrow. And, I am sure we have all witnessed this reality in ourselves or other people throughout our life. In people who need to work a hundred hours a week for a third home; they will never see. In people who challenge every word, action, or inaction as a slight or offence. In people who are defining success in their life by the things they acquire; instead of in the way they live.
This thought came to my mind a few years ago when I was in a creative writing class. It was right after the professor made an off-hand comment that writers are "only as good as their last piece." I thought, 'how sad, as the journey of writing (as well as the journey of life) is the enjoyable part.' It was then I realized that success, for me, cannot be measured by my accomplishments alone. But then, how do we gauge our success? Perhaps, we cannot.
Or rather, perhaps we should not measure OUR success in this world. For, if we focus only on our goals – our accomplishments – our success then maybe we are missing the point. I mention this idea as it seems not only egocentric and self-serving to focus on my success, it does not match our Christian teachings. Therefore maybe, humans need a new perspective, especially in "_?__" beloved community, a new "our" to focus on, a new Center.
While pondering these thoughts, I recalled a Bible verse:
"So if you have been raised with Christ, seek the things that are above, where Christ is, seated at the right hand of God. Set your minds on things that are above, not on things that are on earth, for you have died, and your life is hidden with Christ in God." (Col. 3: 1-3 NRSV)
And, I wondered if the phrase, "in God," is where we should shift our focus too. Perhaps, perhaps, God as our center is the answer. I mean, what would happen if human beings measured success not on our individual accomplishments but on what God does through us for everyone? Would the world be a better place if we considered God as our Center? Would divisions end and peace reign if we are all "in God"? I believe it would. Mind you, I did not consider this way as a form of blaming God for any issues in our world; rather, it became a shift in perception from what was best for me to what is best for ALL through God at the Center of my world.
I wonder if this Way would alleviate anxiety and bring joy – peace – and happiness to your life. I know it has done so for me while refreshing my Spirit with new hope for our future.
May these thoughts be a blessing in your life as we walk through this journey of life together
Your pastor, Brian