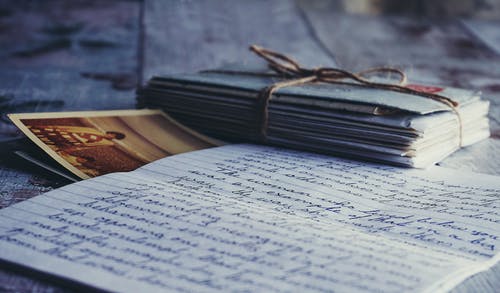 Good afternoon, Beloved,
I pray you are enjoying the beautiful gift of sunshine which God has created for everyone throughout Creation. This prayer, though, reminds me of the power of love. Reminds me that by rejoicing in the loving gifts of God and the Love we feel for God, we can make it through the struggles in our lives. When we recall the blessings, we can – in fact – be encouraged to make it through one more month of a pandemic, one more day of a disease, one more moment of whatever… With this truth in mind, Merri and I challenge you, each of you, to share what helps you make it through the troubling times of life. For, this sharing will not only encourage you and each of us, but I also believe it will be a gift to our Creator – God.
It is the very reason for our Love Challenge number three: Love Letters to God. The very reason why we would like you to share your "Love Letter" with the congregation: because we all need a little encouragement to make it through those struggles of life. Don't we? We all need to see the beautiful ways God is revealed in each other's lives everyday – to see the way through our struggles. Of course, we do; for, we all need each other and this way, beloved, is one way we can be there for each other.
So, I pray that you, each of you, will take up this challenge and write a "Love Letter" to God. Then bring it or send it to the church. Now Beloved, the letter does not have to be signed or in words. It can be a picture, a song, or a fuzzy bunny slipper. Any way that you wish to share how thankful you are for God's Love and an expression of the Love you feel for God is a blessing that we are challenging you to share. It can be many letters or just a few words, as long as, it has meaning for you as a reflection of the love you feel for our God.
Imagine how powerful and encouraging this gift will be – for all of us, when we share our love for God in our own particular – way. Please know, we will share one each week in our God Moments and in our Newsletter until the end of Lent; so, we may all be encouraged by the Love of God surrounding us every day in our fellowship.
Many joyous blessings of God's Love be with you all
your pastor and teacher, Brian
Please consider these thoughts and the teachings of Jesus during Epiphany. Next week, I am on vacation but, please call if it you have an emergency. My number is (207-350-9561). Many blessings and Love to you all.