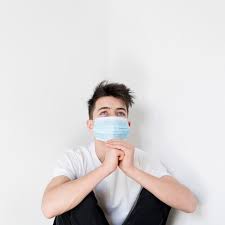 Good Morning Beloved,
I pray you are all well and healthy on this beautiful fading day of summer. A time which brings us a new year of school and with it all the reuniting of friends, returning of cooler weather, and, of course, resurgence of colds, flu, and Covid. This latter reality has come into the life of our church community as someone who was in church on Sunday has tested positive for Covid. May God continue to keep their case mild and heal them quickly along with all who may come down with this illness. As such, it seems reasonable to assume all who were in church this weekend were exposed. Sadly, this reality is what we can and should expect from time to time in our current world.
That said, vaccines, good health practices, as well as a virus which has mutated to become less lethal has lessoned the risk for all of us; therefore, I am praying this outbreak will remain limited and everyone affected will heal well.
Speaking of good health practices, I would invite everyone to follow the CDC guidelines to the best of their ability. The explanation of exposure can be viewed here and the guidelines as to what to do if exposed can be viewed here. Guidelines which suggest mask use for anyone who has been exposed for 10 days. Day 1 would be Monday if you were in church. I also encourage everyone to take a Covid rapid test after day 5, or on Friday. Next, please let me know if you come down with Covid; so, we can continue to do contact tracing and determine the risk to our community. We are also encouraging (not mandating) everyone wear masks while at the church this week and next to hopefully limit any additional spread. Finally, please remember that if you are feeling ill or are homebound, we will find a way to share worship with you. So stay home, rest and recover; so, you can come back healthy and join us in community sooner.
The church will currently remain open as the exposure seems limited and contained. If anything changes, I will share the information with all of you immediately via email and Facebook. Again, I am thankful we have various tools at hand and talented members in our faith family to adjust to changing situations which may come up during these times of expected surges. Sadly, it simply is today's Covid reality.
Many Healthy Blessings,
Pastor Brian 
During the fading summer and early fall, let us consider how to live out our love each day. Remember love and faith is not just a feeling but an action we do every day. Feel free to text, call, or email me always to share as I am here to support you and your relationship with God wherever you are on the journey. My number is (207-350-9561) if you need anything or simply want to talk. Next week, my pastoral care hours are Tues. 12-5, Wed. 11-3, Thurs. 10-2. Many blessings to you all.