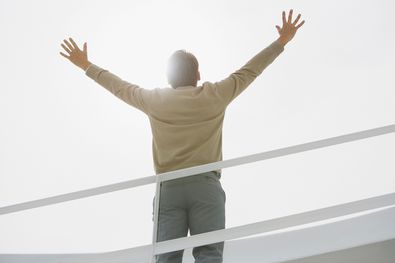 Hello Beloved,
I pray you are all well and healthy on this beautiful day. And it truly is a beautiful day as we continue to pass through the storms of this world. Through faith, we have made it through. Thank God.
Sometimes, we forget that simple prayer of gratitude; yet today it is important to remember. It is important to remember because God has given us the tools and gifts to make it through the storms of life. It is important to remember because this moment of God's glory is not only in the present, but also all around us. It is important to remember for the twelve families of our community who came down with Covid recently have all started to heal without a need for anyone to become hospitalized. Thanks be to God.
Beloved, we know this reality may or may not have been the case two and a half years ago. But now, the virus has become not much more than a cold to many, the vaccines and medications are helping to heal people, our community, our nation, our humanity continues to be revealed in our mutual care and love for one another. What a blessing, today is now that the storm of Covid is passing. For all of these graces and the blessings of all of you, I am truly grateful now and always to God.
With this in mind, let us return to worship, fellowship, and our ministries with gracious hearts for God is carrying us through the storms of life. Guiding our wisdom and quieting our fears. Yes, be cautious and careful if you feel you need to be; but know, that we are held in God's Loving hands – now and always. We are held by these hands; so, we may be the hands of Christ living out our love every day in the world, through faith.
Thank you, God, for carrying and healing us through the storm of the Covid outbreak. The one thing each pastor has been concerned with for the last number of years. Thank you, God and blessings be upon all, of you throughout the community. Thank you, God, for revealing to us how this fearful virus has become not much more than a cold in our world.
May God's healing love continue to bless and care for each and every one of you as we return to worship God together through our faith, ministries, and worship.

Your pastor and teacher, Brian
During the fading summer and early fall, let us consider how to live out our love each day. Remember love and faith is not just a feeling but an action we do every day. Feel free to text, call, or email me always to share as I am here to support you and your relationship with God wherever you are on the journey. My number is (207-350-9561) if you need anything or simply want to talk. Next week, my pastoral care hours are Tues. 12-5, Wed. 11-3, Thurs. 10-2. Many blessings to you all.