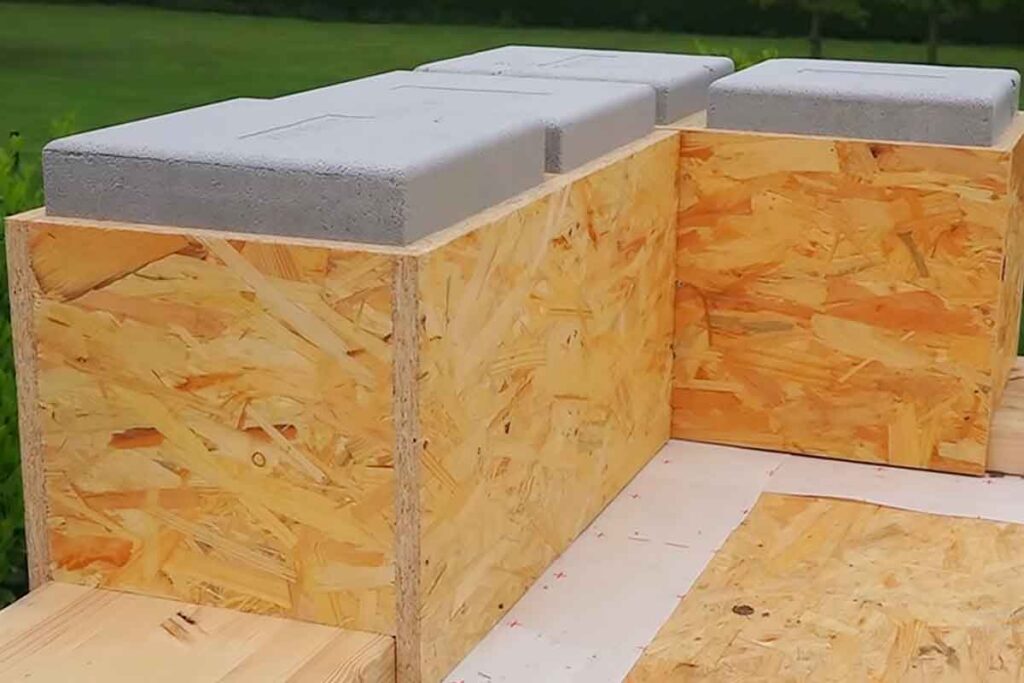 Hello Beloved,
In God's Loving care and support I pray you are each well. Recently, I was considering this idea of support while watching a fascinating video on new building materials. The walls were being built from these two-foot-wide light weight blocks which almost looked like Legos. The amazing thing is that it only took two people to build a 10' high wall. One on one side – one on the other. However, this same size wall would have required four people to build and lift into place using standard stick framed construction, back in the day.
Now, this innovation was easily more efficient in the best of circumstances; however, it lacked something very important in those times of difficulty. It lacked teamwork, partnership, and comradery. For each person went about building their part of the wall without any help from the other person. There was no need to rely on the other person because one person could do it alone. Yet, we know that no matter how strong or independent we are individually, people cannot always do things alone. We need partners in life to help us through the burdens and struggles. Partners who we have already come to trust and rely on in the good times, in order to have faith that they will be a partner for us in the difficult times of life. Partners who share in our life – work – and play.
Therefore, I wonder if the innovations of today, like these building blocks, are always helpful. I wonder if they sometimes do more long-term damage to us socially and our ability to create long lasting meaningful relationships. Do they? I am not sure, nor would I wish us to stop looking for the innovative ways to make life more efficient. I definitely prefer the computer over the old typewriters.
Rather, I believe what needs to said is that no matter what ways we innovate, we still need one another to be present and help build our fellowship together. We need to pass each other the bricks and see the structure we build together; so we know how to support one another when or if times become difficult. For, God created the majority of us as a people who need a partner, a team, a fellowship. Let us always consider this truth and never let go of one another in the difficult or the good times, regardless of the innovations which come our way.
May God's love be with each of you as we live – work – and play together as partners throughout our lives and our faith.
your pastor, Brian
As always please call (207-350-9561) if you need anything. Next week, my pastoral care hours are Monday, Wednesday, and Thursday 8:00– 4:00; Tuesday 10:30 – 6:30. I may be writing from home on Friday but may be at church. If I am in the office, please feel free to stop in to talk. Many blessings and Love to you all, always.