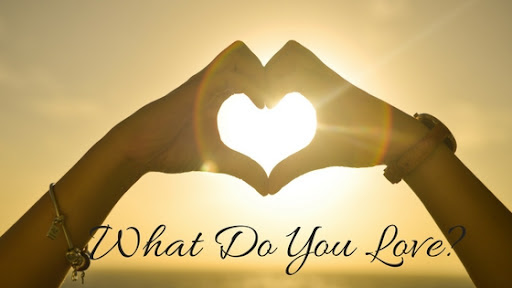 Presented to the First Congregational Church of Salem on September 12, 2021
The other day, I received a new book in the mail from an author I love. And as I tore open the brown paper packaging, I saw a piece of paper attached to the shrink wrap covering the novel. The paper was from the distributor asking for a good review and assurance that they would make things right if there were any problems. Now, this request seemed odd at first. Odd until I realized, what we all know is true – that negative feedback is far more powerful than positive reviews.
But this truth is not just in the selling of books; it is throughout every part of our life. In fact, the research psychologists, "John Gottman and Robert Levenson who closely studied the effects of negativity with couples, (suggested a) ratio (of five to one), meaning that for every negative encounter, there should be a minimum of five positive ones to counterbalance the effects of the first." A truth, we can all recognize as most times the negative things in our world seem to outweigh the positive.
Yet, I wonder what is the toll of this negativity on you, on any of us, on society in general. If people only focus on the negative emotions like fear and hate, what will become of them and their relationship with God? Sadly, I expect it will separate us more; make our traumas last longer; and intensify our everyday concerns. I expect our societal focus on negativity will make us only see the worst in people and turn our hearts to stone. I expect it will become harder and harder to love one another when we can only see the negative in the people around us.
However, it is not too late to be recreated – to shift – to exercise the positive muscle of love. We can counterbalance the ick of negativity by revealing our love in the world – or at least in our world. So, beloved – what or who do you love?
Before we continue, would you pray with me?
Holy Loving Creator, invoke in us the breath of Your Love once more; recreate us with the ability to reveal your love to one another; help us learn how to love all of Creation. May these words and meditations be pleasing to You, God, the one we Love – first.
Now beloved, I bring these thoughts to you as the world does seem to be in a perpetual slide of negativity. We only hear about the bad things happening in the world like the 1,436 people who have died in New Hampshire from Covid-19; but not the 106,264 people who recovered, or a vaccine which was created many times faster than any other vaccine in human history, or the considerable healing of our environment during the last year and a half, or the yearning reminder of what and who we love while we were apart all this time, or all of us coming back together on this Rally Sunday to worship God -together. Rather, people tend to focus on what we have lost, even though the blessings are far greater. Perhaps it is because all that we have heard – read – seen on the news is a never-ending slew of negativity being poured out for all of us to consume. Negative stories which propagate more and more fear and hate; stories which particularly affect us as we are aware of the world and feel called to make it better. Yet, hearing these stories is not making the world better, it's making us want to fight or flee. I am actually surprised to see anyone leave their home after a year and a half of this never-ending onslaught of negativity which we cannot seem to avoid in our world.
And perhaps we do need to avoid the negative; but counterbalance it with positivity; so, we can re-engage the world in a healthy way.
I believe our scripture from the Wisdom of Solomon reveals this teaching. For, the bulk of this book speaks against the negative influences in the author's world, like the injustices in Egypt which led Moses to lead the people into the wilderness. It is even estimated by the theologian Michael Kolarcik that this text was written around thirty to forty BC when the Jewish people were being oppressed by the Roman Emperor Caligula. Yet, today's scripture only hints at these conflicts most notably in the phrase "but against wisdom evil does not prevail." Therefore, we know these influences are inspiring this scripture. However, the passage does not feel like an expulsion of negativity. In all honesty, I read this text over and over knowing that these negative influences were there; but feeling – experiencing – believing in the glorification of God. The breath of positivity seemed to exude from the passage.
Beloved, what I am explaining is an experience which I hope you all have from time to time. For, it is not only the words within the Bible that matter; but also, the way they are expressed. To explain, wisdom, which you may have guessed, has a double meaning. Wisdom can and should be seen as the wisdom we know as humans. The quality of having experience, knowledge, and good judgment as defined by the dictionary. But also, wisdom in our scripture is revealing the divine aspects of God in five different metaphors expressed as the power, glory, light, working, and goodness of God. In other words, wisdom for the author is both part of God and a divine personified gift given to humankind to guide us in our discernments. More to the point, the author uses these five different positive aspects of God to actually alter the reading of this passage by counterbalancing the one negative aspect of injustice.
This way of expressing oneself opposes the way our society is engaging the world right now, like when people focus only on the negative and forget the positives of life or when news broadcasts only share stories of suffering. Although we cannot force everyone to share only the positive things in the world, there is Good News.
The Good News which is found when we counterbalance the negatives of this world with a minimum of five positive things much like our scripture did in today's reading. Yet, I wonder what could be so positive to reshape our world – even our personal world – even our world right here in the First Congregational Church of Salem. What positive emotion could allow our friends to set aside their fears and return to worship – once more. What could be so positive that the negative conflicts of the past are forgotten? Beloved, what of God's greatest gifts could be so positive that we lose track of the negative emotions of hate and fear? Does anyone know? I pray that you do; for it is right there in our scripture reading from the Gospel according to Matthew? Right there in the teachings of Jesus. Right there in our first and greatest commandment – LOVE.
The Good News of love – the Commandment to love God, to love your neighbor and, yes, to love yourself. For, love is the ultimate positive emotion and this commandment, I believe, is taught to us by Jesus as a way to counter all those negative emotions and feelings in our world. All those negative emotions which lead to one eventual series of outcomes: violence, a separation from one another and thereby a separation from God. The negative emotions like fear and hate which keep us from coming together as one Beloved fellowship under God.
But how do we love anyone or anything else when we have been inundated with fear and hate for so long? When the world is on the edge of violence? When we are already full of that negative ick making each day a confrontation on Facebook, at work, in your home. How do we come back after so long away? Love – simply begin with love. Rally your love once more. Tell yourself and all of us what and who you love because it has been a year and a half. And we need to witness you revealed through that love; so, we can all love who you are now. Begin there, begin by loving yourself – every time one negative thing happens, remember five things you love; every time you feel fear, remember five people you love; every time you start to feel hate, tell God about five loves you have at that moment.
Start there and then I pray you will join us in our Love Challenge from my Pastor's Letter this week by coming home – to the FCC – to tell us all what and who you love. Write, draw, share in some way what or who you love on a heart (much like these) and then place your hearts throughout the church. Imagine how wonderful it will be to actually witness all of our love revealed throughout our home – here? If you are not ready to be in the church, send your hearts to me and I will place them wherever you would like. For, I do know not everyone can come back yet for safety reasons; but I pray you never let fear or any other negative emotion keep you away. Instead, I pray you will always let the love you have and give to one another be greater as we follow God together as one Beloved community. In the name of that divine love, we will always pray. Amen.